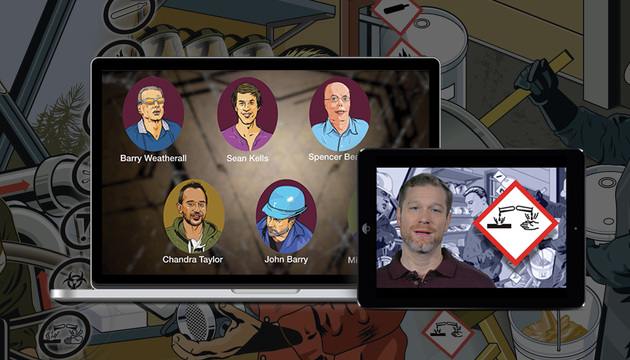 Tool Box Talks: WHMIS 2015 USB Video and Handouts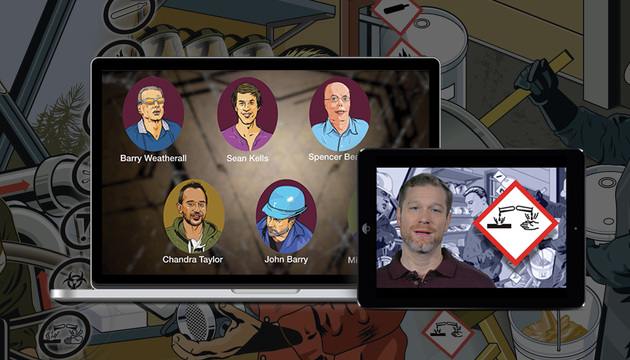 Description
Danatec's versatile new WHMIS product is a series of six presentations consisting of a video story followed by a short WHMIS talk by Ryan, an on screen safety trainer. You can incorporate WHMIS Stories – Conversations About Your Safety into an existing classroom course, or use it to deliver six complete 15-to-30-minute safety meetings. Each seven-minute video is supplemented with a leader's guide and participant handouts that include group exercises to reinforce the session topic.
The sessions cover these important WHMIS topics:
Pictograms and hazards
Supplier labels
Workplace labels
Safety data sheets
Hazard statements
Precautionary statements
These presentations emphasize the questions employees should ask about each product:
What are the hazards?
How can I use it safely?
What should I do if something goes wrong?
The handouts include a small printable poster, brief topic summaries, excerpts from labels and safety data sheets, and questions based on the video stories.
WHMIS Tool Box Talk is also available in online version.