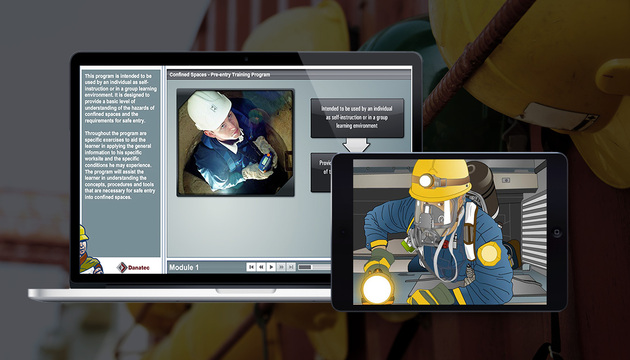 Confined Space Pre-Entry Online Training
Description
Entry into tanks and other confined spaces by workers is necessary for many industrial operations and entry into such confined spaces may present a hazard to the worker. This detailed and interactive online course provides a basic understanding of confined spaces in the workplace, the legislation that governs them and the hazards associated with entering them.
The video, animations, engaging games and skill building exercises will make for an engaging interactive learning experience. Our course centres on elements that ensure the information is understood, retained and easily resourced.
Course Features:
Industry recognized, printable wallet certificate
Live support Monday-Friday, 8am to 5pm MST
Interesting and engaging learning content created by industry experts
Same day certification, begin your training in minutes
Stop and go at your convenience
Printable resources for easy reference and use
Mobile/Tablet compatible
Easily accessible – stored record of training that can be shared if needed for auditing purposes or proof of certification
Shareable Digital Badge
This self-paced course is easy to understand and offers flexibility of time and location without sacrificing depth of knowledge and includes a thorough exam and printable certificate.
Course Outline
Introduction
Definitions
Hazards
Pre-Entry Procedures
Emergency Procedures
Summary
Course Details
Length:
1 hour and 30 minutes