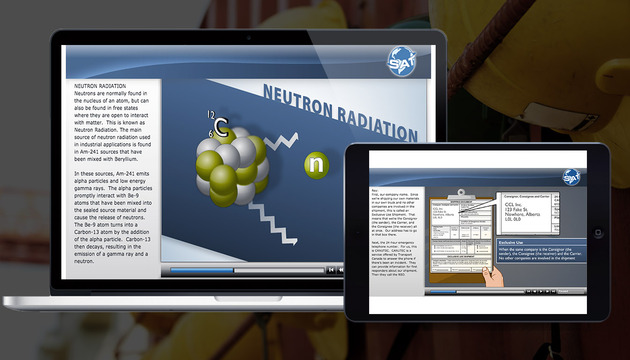 TDG Class 7 for Portable Gauge Users and Wireline Online Training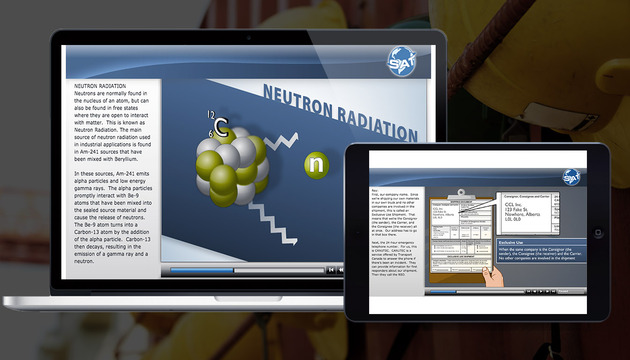 Description
Danatec has recently updated the TDG training for Class 7 Dangerous Goods courses for regulatory content and mobile-compatibility. This on-line training program teaches the Class 7 specific requirements for Type A Packaging, necessary for any industry that transports Class 7 Dangerous Goods by road. It meets the requirements of Transport Canada and the Canadian Nuclear Safety Commission.
TDG Class 7- Type A Packaging is for lesser activity sealed sources, such as Well Logging sources, portable gauges and fixed gauges.
Each chapter quiz interactively engages the student in the learning process. A thorough and detailed final exam ensures the student is fully qualified to safely transport Type A packages. The student can print a wallet certificate immediately following the completion of the course, provided they receive a 80% passing grade. Each student has 30 days to complete the course and 3 years course access for review purposes.
Features
Begin your training in minutes
Start and stop training at your convenience
Printable TDG certificate
24/7 365 access to online training
Course Outline
An overview of the TDG requirements
Responsibilities of shippers, handlers and drivers
Classes of dangerous goods
Shipping documents
Safety marks
Containers
Special situations
Emergency action